All my life is involved with music. New sounds always come in my mind, it doesn't matter where I am and what I am doing. Even in my dreams. It's very difficult for me to stand with one particular genre, i am interested in many of them. I can create music for myself or for some project, but i get the same pleasure in all cases, because i do it from the bottom of my heart. I just can't live without music.
Check out some new tunes I am working recently, which can be used for cinema or game trailers, film scores - hope you'll like it!
You can also listen my tracks i did in the past for Universal Music (UK), Netflix (USA), Blut Audio (Germany), Mona Davis Beat (USA) or Felt Music (UK). 
I am definitely interested to collaborate with you. I would like to make an exclusive sound signature for your project, not being limited by style - from breakbeat, industrial or IDM through minimal techno to funk, punk rock and hip hop.
Stay tuned! 
"TRAILER TOOLS: ANTI HERO" CD OUT NOW ON FELT MUSIC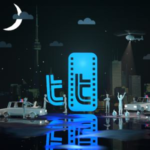 Two my tracks in few different variations in "Trailer Tools: Anti-Hero" CD, released by London-based Felt Music. Dig it!
"Faith" - dark yet high octane trailer score featuring powerful, cinematic and tribal drums which support increasingly tense synth drones and electric guitars.
"Samurai" -  an electronic, experimental intro featuring reversed guitars and various sound fx builds into a tense and sparce trailer score which ends on a frenetic and cinematic note.
01.10.2019
UNIVERSAL AUDIO IN DA HOUSE!

Universal Audio Apollo Twin MkII Duo arrived!
It's time to taste awesome quality and amazing UAD plugins.
18.06.2019
LOVE DEATH + ROBOTS OFFICIAL TRAILER ON NETFLIX
The track of my main project AMBASSADOR21 has been used in the official trailer of LOVE DEATH + ROBOTS (Netflix)
Presented by Tim Miller (Deadpool, Terminator 6) & David Fincher (Fight Club, Seven, Game, Social Network).
Official trailer soundtrack: AMBASSADOR21 "We Are Legion" (Matt Green remix)
Sentient dairy products, werewolf soldiers, robots gone wild, garbage monsters, cyborg bounty hunters, alien spiders and blood-thirsty demons from hell - all converge in eighteen NSFW animated stories.
"Love Death + Robots" lands on Netflix March 15th 2019.
10.03.2019
LAKE PEOPLE SUPPORT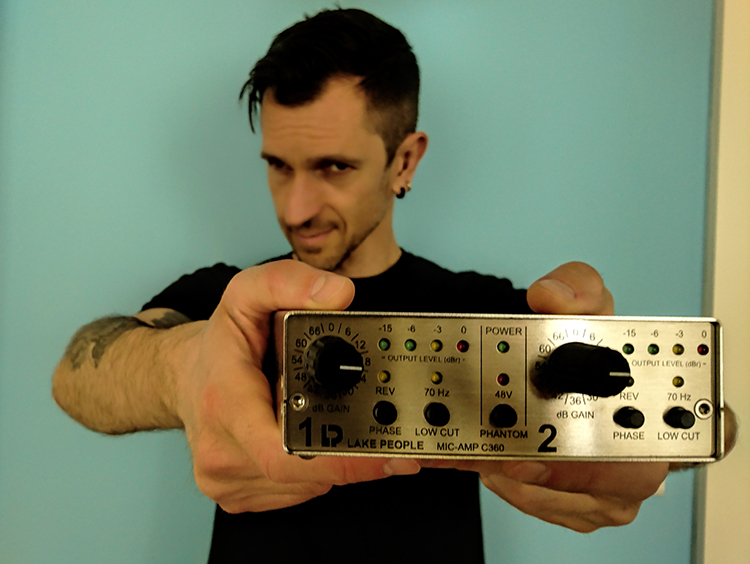 Look what's arrived! I wish to thank Lake People team for this incredible gift - C360 two-channel ultra-low noise microphone amplifier.
I very appreciate your support. Looking forward to try it in the studio - i bet it does awesome job!
23.05.2017
NEW STUDIO GEAR ARRIVED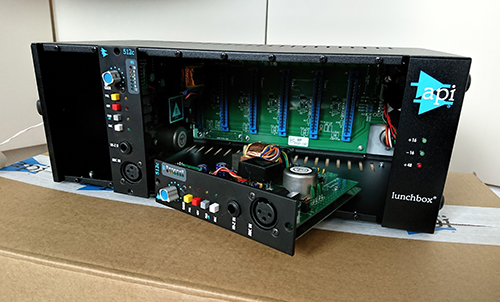 Amazing addition in our studio!
Two incredible API Audio 512c mic preamps in lunchbox will turn work with vocals into pure fun!
09.05.2017
ROSWELL PRO AUDIO SUPPORT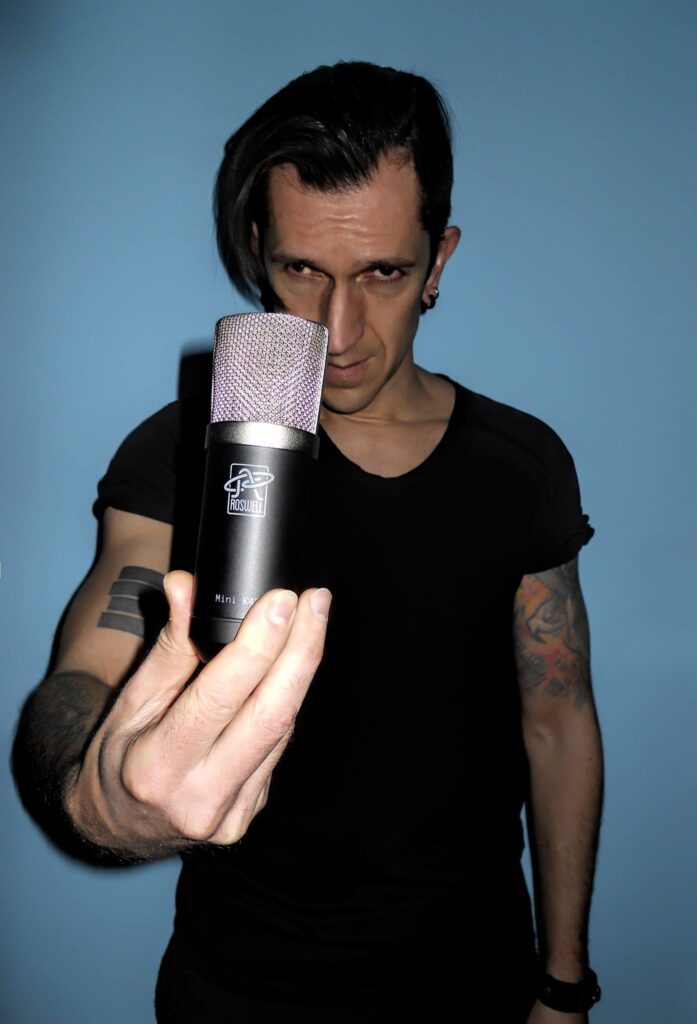 First recording sessions with Roswell Mini K47 condenser and the first verdict is: there is exactly the mic we need!
Working with vocals, we've got very natural and well preamped signal, even if when we didn't use the mic preamp itself. Being very sensitive mic, Mini K47 captures all details and does it job perfect just with interface built-in preamps. It deliver surprisingly warm and big vocal sound with all details.
Thanks a lot to Roswell Pro Audio and Matthew McGlynn for support and endorsement!
20.03.2017
ORIGINAL MUSIC FOR NEW PORSCHE 911 GT3 COMMERCIAL
I'm very glad to say that i've composed original music for new Porsche 911 GT3 commercial.
Thanks a lot to Blut Audio and Michael Robb for nice and productive collaboration!
The campaign has been launched yesterday, check it out.
08.03.2017
AUDIO PRO SOLUTIONS SUPPORT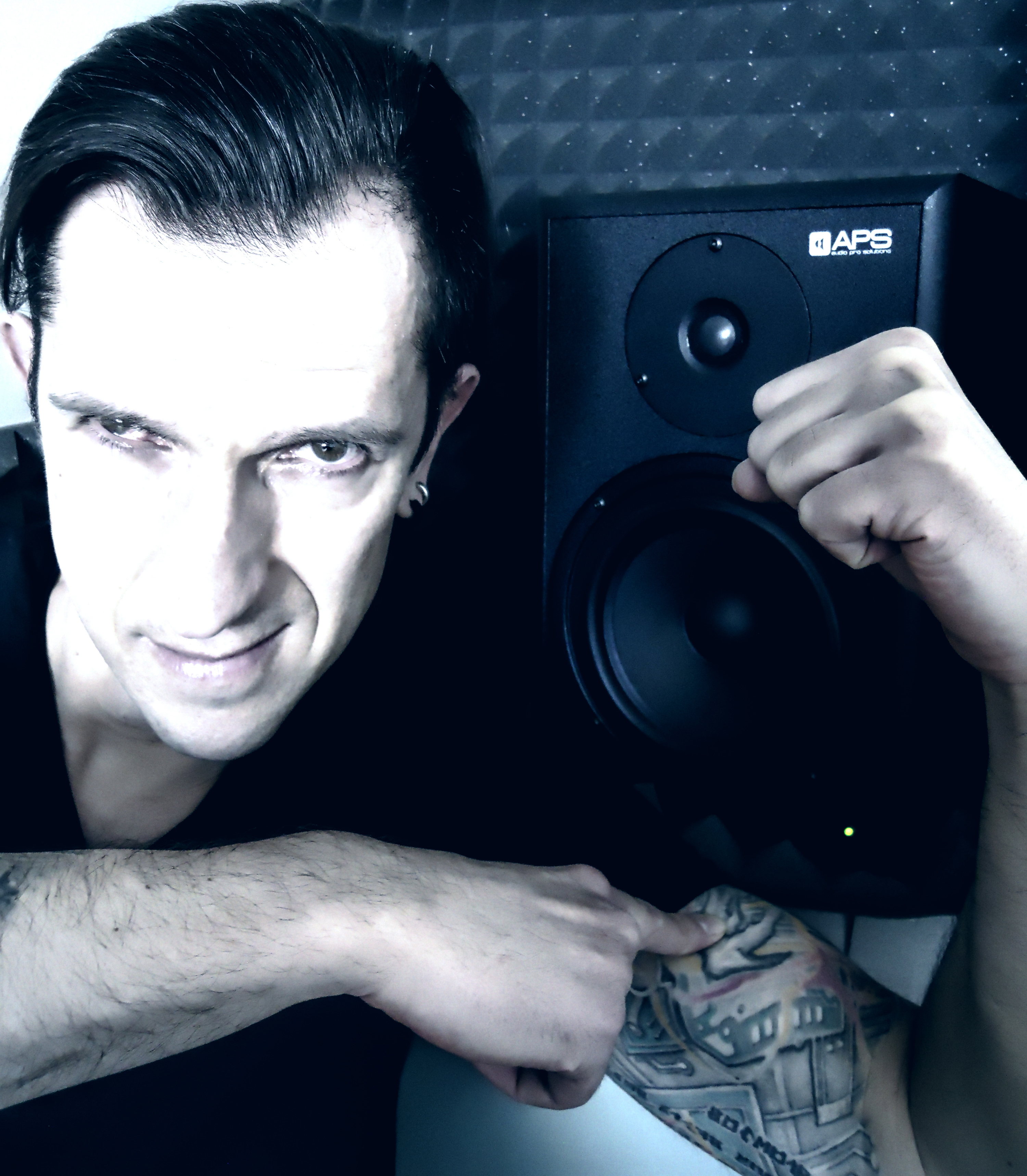 I am very pleased to say that i've been endorsed in my work by APS (Audio Pro Solutions) with pair of their incredible Klasik professional near-field studio monitors. Pro Studio Reviews is awarding the APS Klasik Active Monitors Product of the Year 2016.
It sounds incredible! If you compare Klasik with self-sized analogues, the choice is obvious. Extremely deep and detailed bass  on 35 Hz low end, awesome clarity! 7 inch drivers does their job! Plus options to tweak the monitors to your studio. Starting to mixing with them, as we are working on new AMBASSADOR21 album at the moment, and have to say - as i am looking for solid hi end speakers with honest amazing sound, APS Klasik is what i need. I wish to thank APS and Rajmund Stodolny for this support and fun!
07.07.2016
"QUADRO HARDCORE" OUT NOW ON ZERO-G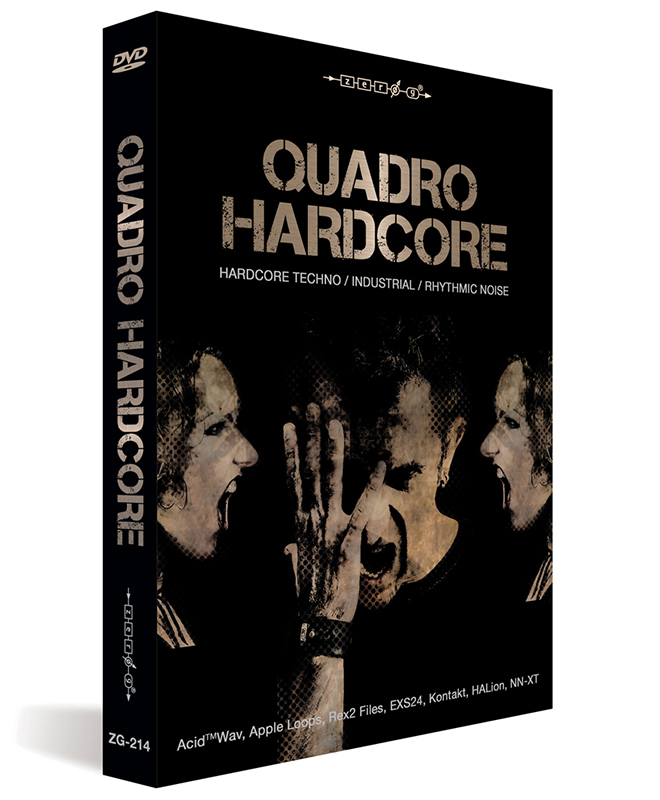 AMBASSADOR21' ultimate sample library "Quadro Hardcore" out now on Zero-G (UK), industry leader in the field of Soundware Development.
"Quadro Hardcore" is 1.3Gb of ferocious, chaotic and hi-energy industrial hardcore sounds.
This may be the hardest, fastest, most extreme collection of sounds in the history of sample libraries. Created by AMBASSADOR21, one of the leading artists in the industrial hardcore field, this multi-format collection is a rollercoaster musical onslaught, a non-stop extreme beat-fest containing incredible riffs, atmospheres and beats.
04.11.2015
"CLUB SESSIONS" CD OUT NOW ON UNIVERSAL MUSIC

My tracks "Go Summer", "Greetings" and "Call Me", exclusively produced for Universal Music were just released on "Club Sessions" CD (Universal Music / Bruton, BR601).
This upbeat, energetic and exciting dance tracks are pre-cleared for licensing and available to industry professionals.
You can also visit my official Universal Music composer page.  
07.10.2015
ARTURIA SUPPORT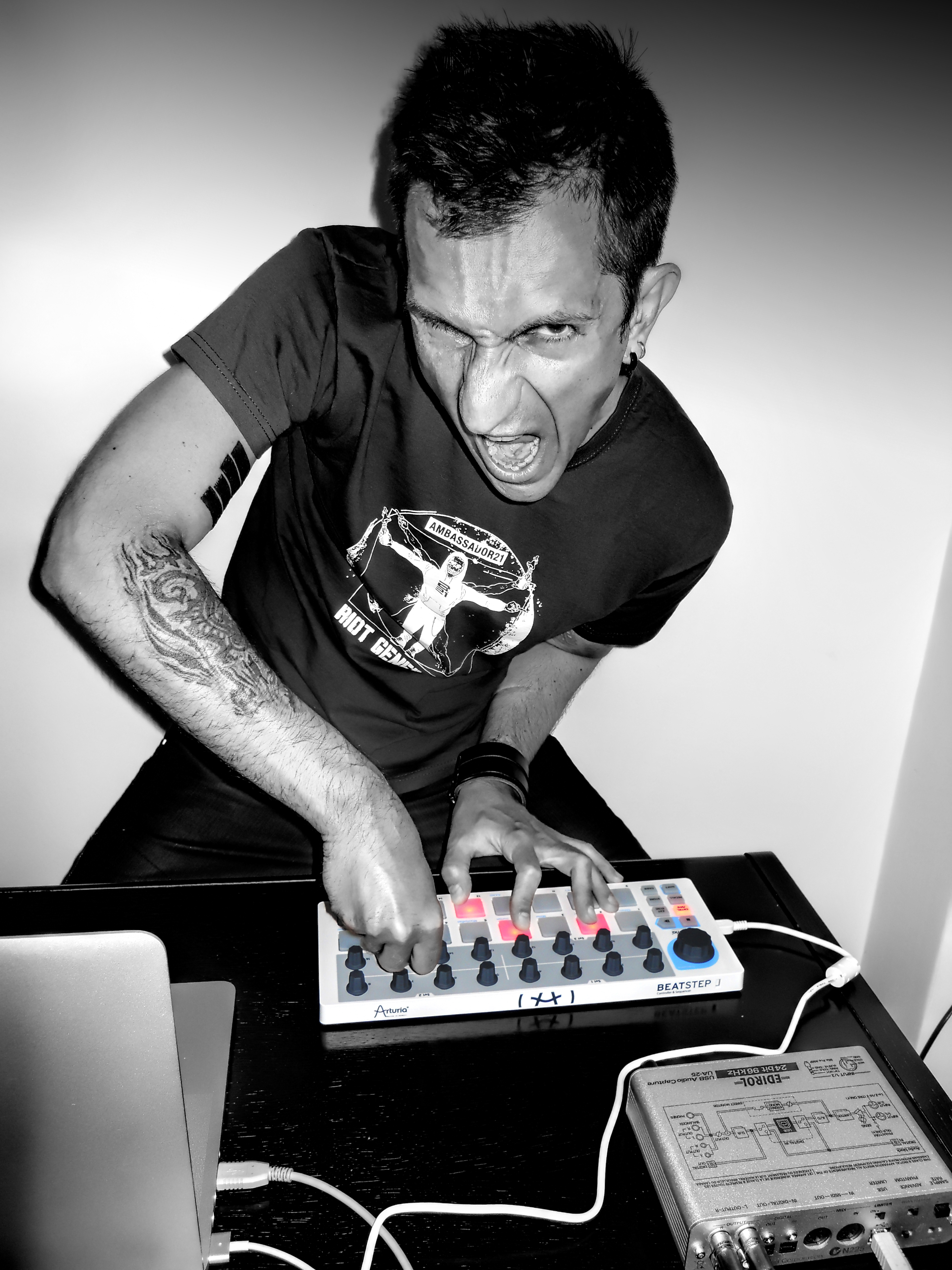 We are very glad to be supported by Arturia with their awarded V Collection 4 (included such legendary synths like Minimoog, Prophet, Oberheim, Wurlitzer, and great Spark 2 drum machine) and BeatStep, compact controller and sequencer.
Arturia rocks, thank you for that!
29.05.2015
KEITH MCMILLEN INSTRUMENTS & CME PRO SUPPORT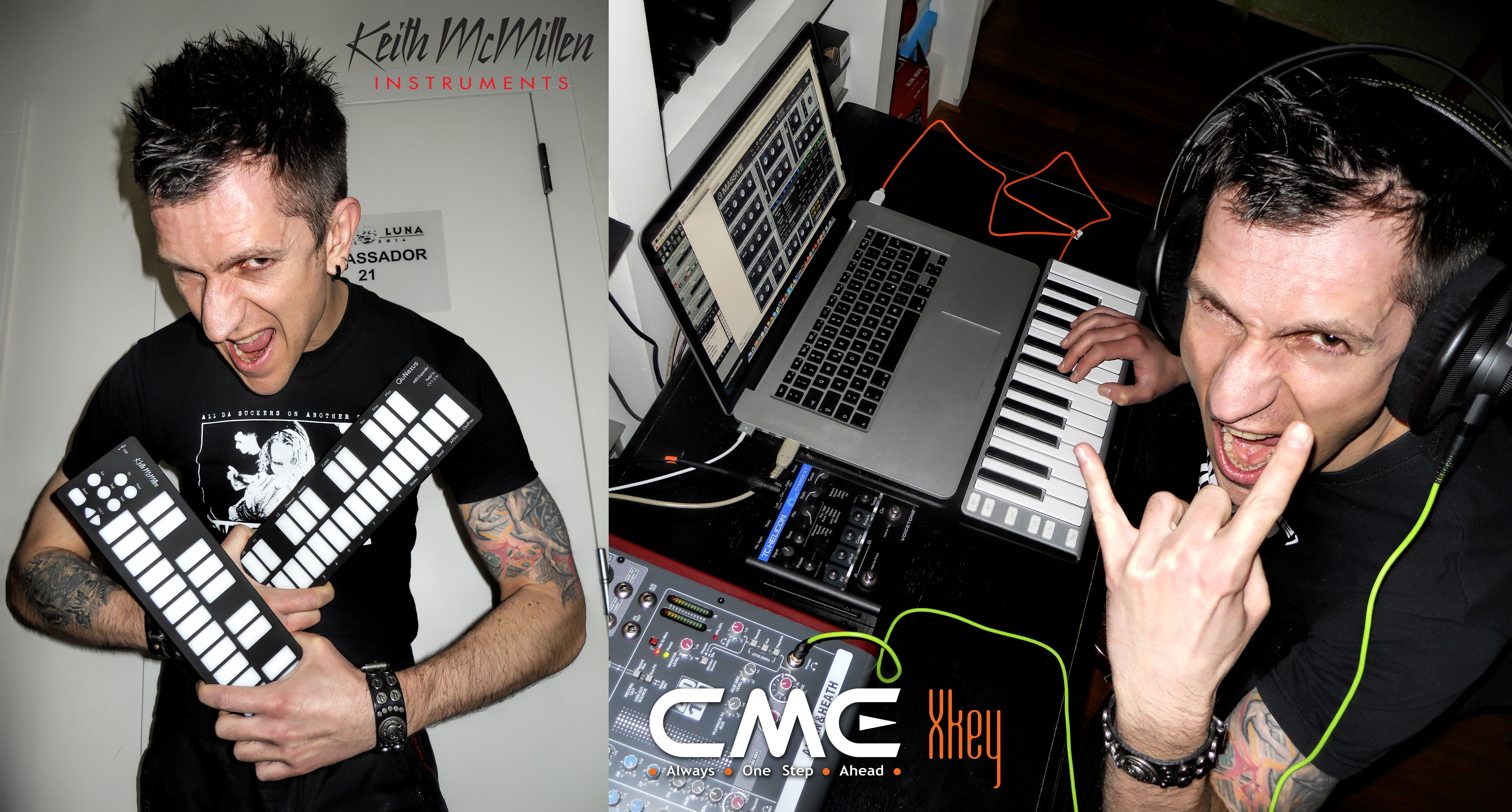 I am very glad to announce artist endorsement agreement with Keith McMillen Instruments and CME Pro.
Look on that awesome portable controllers!
QuNexus and K-Board by Keith McMillen are both slim, light and inbreakable. Both with 25 velocity-, tilt- and pressure-sensitive illuminated rubber keypads.
Xkey by CME is light, metal and mega slim stylish controller with full-sized keys. It has also six jelly buttons, there are controls for octave selection, sustain, modulation and pitch bend.
All three controllers are just built to rock.
As we always looking for quality and portability, it seems all this controllers are the great solutions for us. We enjoyed them so much playing in studio and can't wait to try them on next AMBASSADOR21 live shows!
07.04.2015
"GROOVE SEEKERS" CD OUT NOW ON UNIVERSAL MUSIC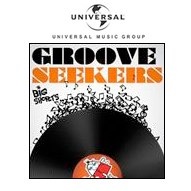 New collaboration between Alexey Protasov and Universal - two funky tracks featured now on fresh-released "Groove Seekers" CD (Universal Music / Big Shorts, BIGS029).
"Talking Bass" - bold bass line, punchy beats and crazy brass lines.
"One More Step" - catwalk time, contemporary bass and beats with cool sampled elements.
Great grooves and breaks to energise any production!
07.03.2015
"PERFORMANCE: WORKOUT" CD OUT NOW ON UNIVERSAL MUSIC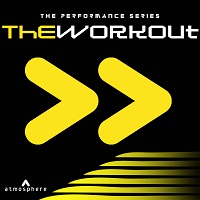 My track "Runaway" featured in new "Performance: Workout" CD (Universal Music / Atmosphere, ATMOS326).
If you like energising rhythms and breaks with racing synth lines, check it out!
23.06.2014